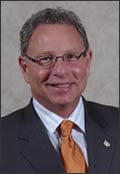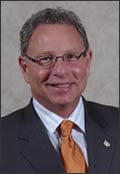 Lane began his career over 30 years ago with Mutual of New York and later joined Fortune Agency in Valley Stream, NY in 1978.  He has participated on agent councils with various insurance companies over the years, has served as Chair of the Board for the Independent Insurance Agents & Brokers of New York and is a Past President of the Independent Agents Association of Nassau County (now called the Tri-County Independent Insurance Agents Association).
He is the recipient of several association awards of distinction for his unselfish dedication & commitment to the insurance industry.  In addition, Lane was honored by UJA-Federation of New York's Long Island Insurance Division for his contributions to the industry and community.
Lane focuses on the day to day management of the agency in addition to servicing and marketing new programs to the agency's client base.